Iceland may be one of the most epic trips we have ever taken. It was only 4 days (not long enough) but we made the most of it and participated in some pretty incredible activities! We traveled in January, which meant the weather was super cold and snowy, but lacked the usual business that the summer months bring. Summer is a busy tourist season in Iceland since there is so much sun light offering more flexibility in things to do. We only had sunlight till about 4 pm so if you are traveling during the winter months keep that in mind!
Glacier Hiking/ Ice Cave Tour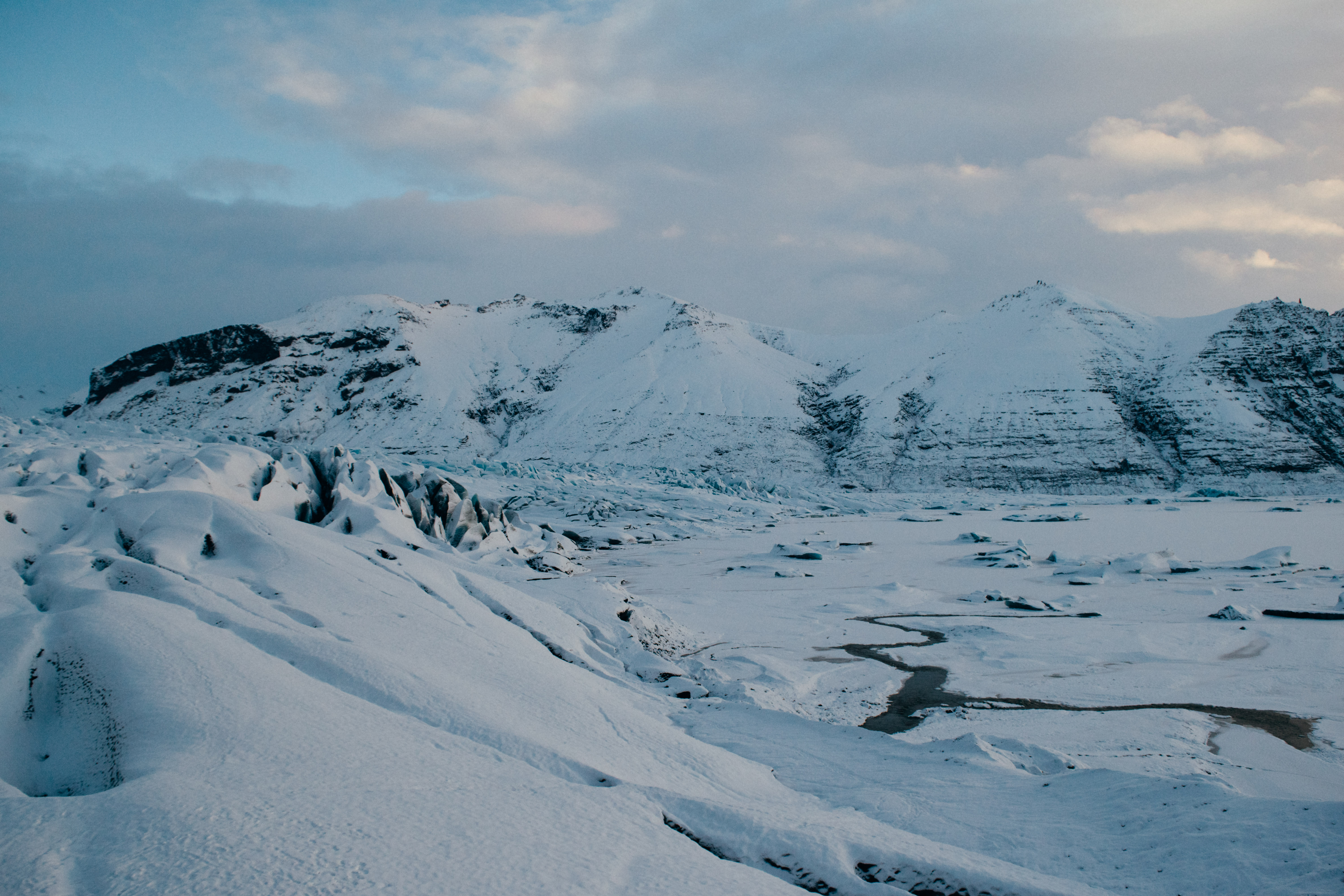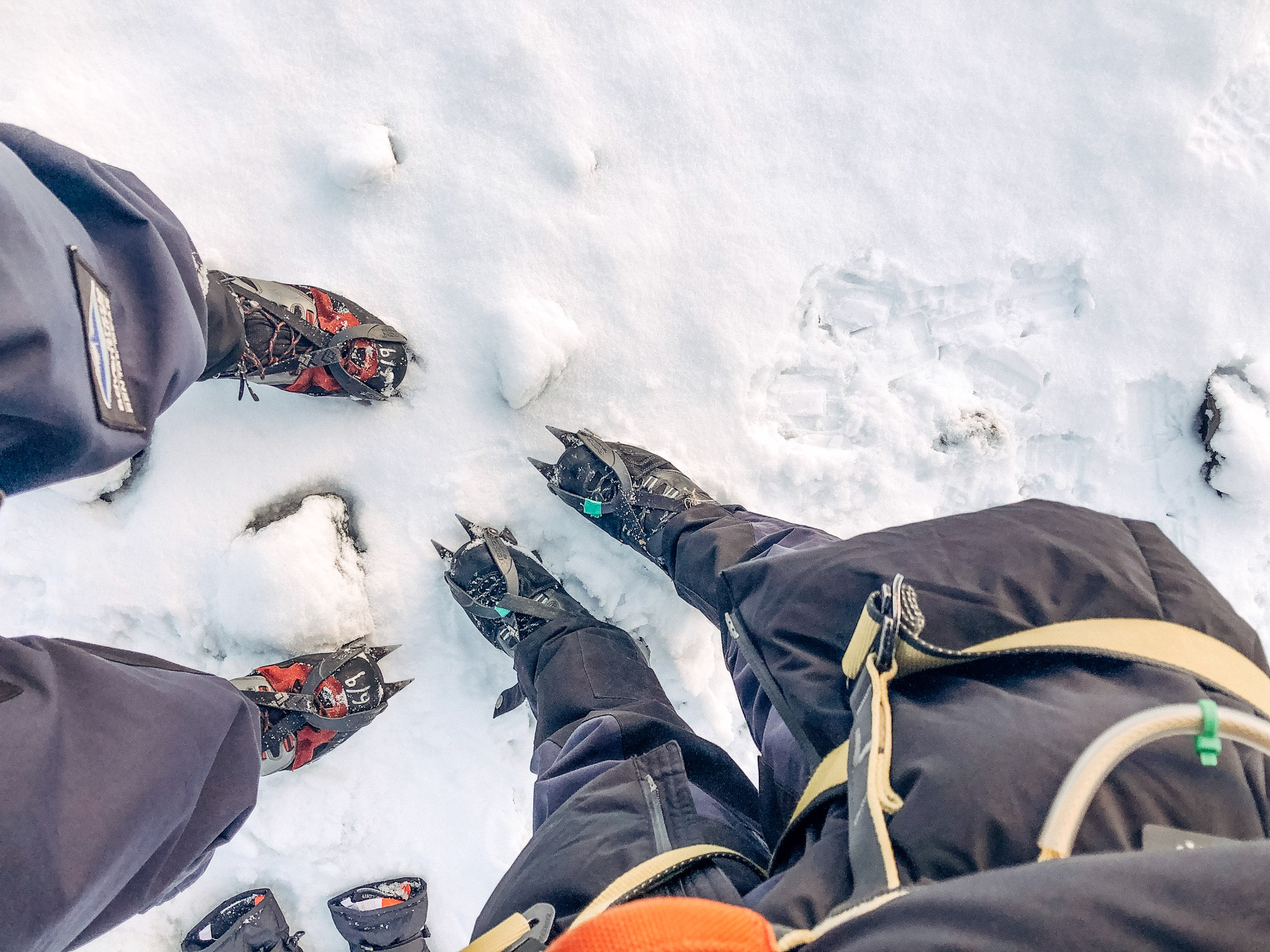 This was a major highlight for us. We booked a tour with Arctic Adventures to see the ice caves/hike on the Vatnajökull Glacier which is the biggest glacier in Europe! We arrived at the national park early to get suited up with hiking boots, crampons (strapped on to our boots to safely hike on the ice), snow gear, and of course ice picks. Honestly we didn't know what to expect but the experience was pretty magical. The hike itself was a few hours and not super strenuous but a little tricky navigating the ice. You can only do the hikes with a guide as the glaciers are always changing and it potentially could be unsafe.
The scenery is incredible! Carson almost lost our drone flying over the glaciers. Apparently there is some type of interference and the drone landed itself on the glaciers! Poor Carson had to run back and find a guide to hike up there to retrieve it for us. So embarrassing and he shared with us that its actually illegal to fly them over the national park. So don't bring your drones!
The Blue Lagoon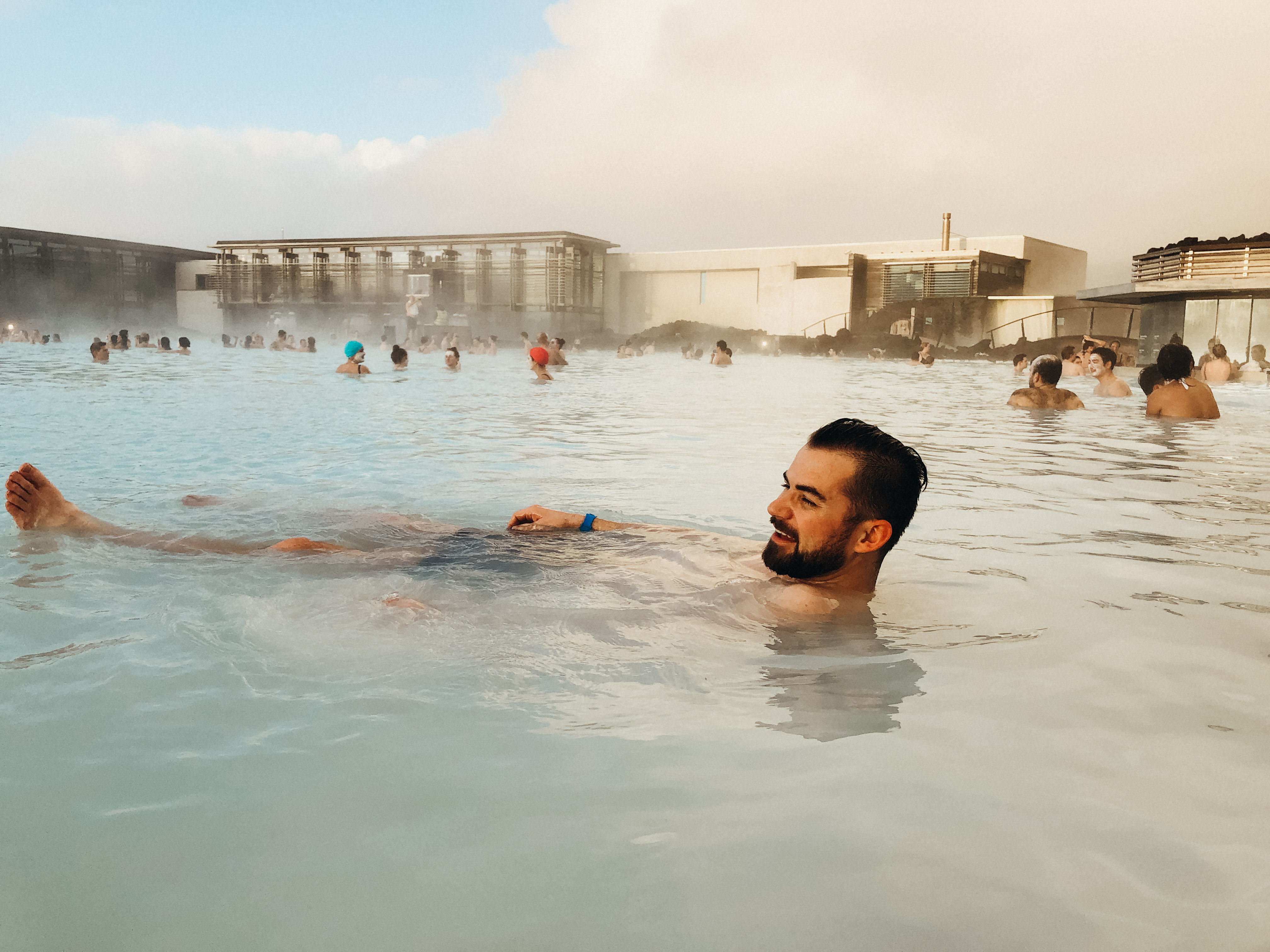 The Blue Lagoon is a geothermal spa in southwestern Iceland. The spa is located in a lava field near Grindavík (45 mins from the airport) on the Reykjanes Peninsula. It's famous for its turquoise water and silica-rich properties.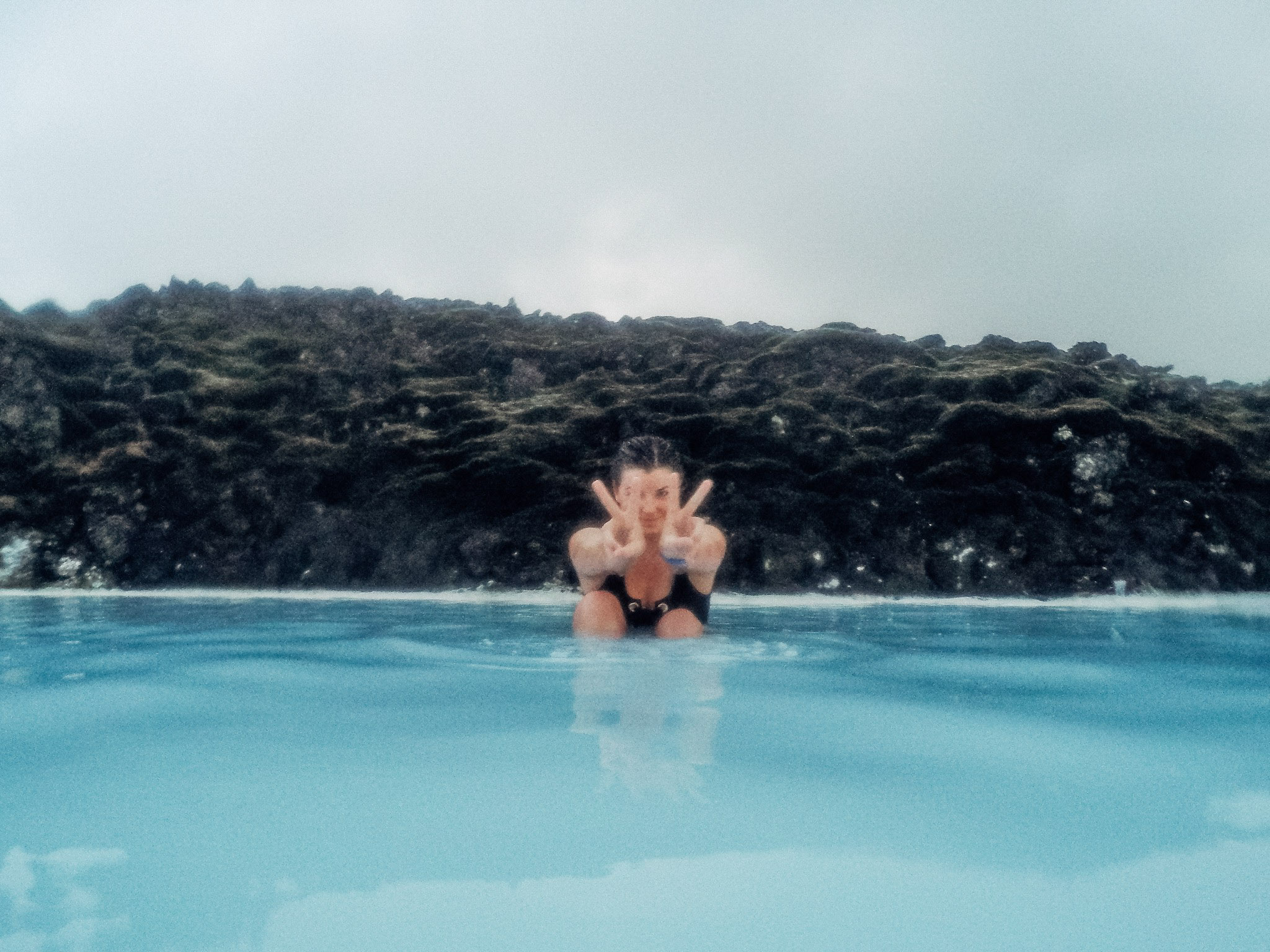 The blue Lagoon is VERY popular so our advice would be to get there early before the tour buses arrive. There are a variety of price options that include the spa, food options, or just a swim. You can find all that info on the website.
You are required to shower before entering the lagoon and I highly suggest keeping your hair out of the water. Lather up with as much conditioner as possible and keep your hair up. Keep a bottle of lotion on hand for after your swim as your skin will neeeeeeeeed it!
Snorkeling in Silfra Fissure between Two Continents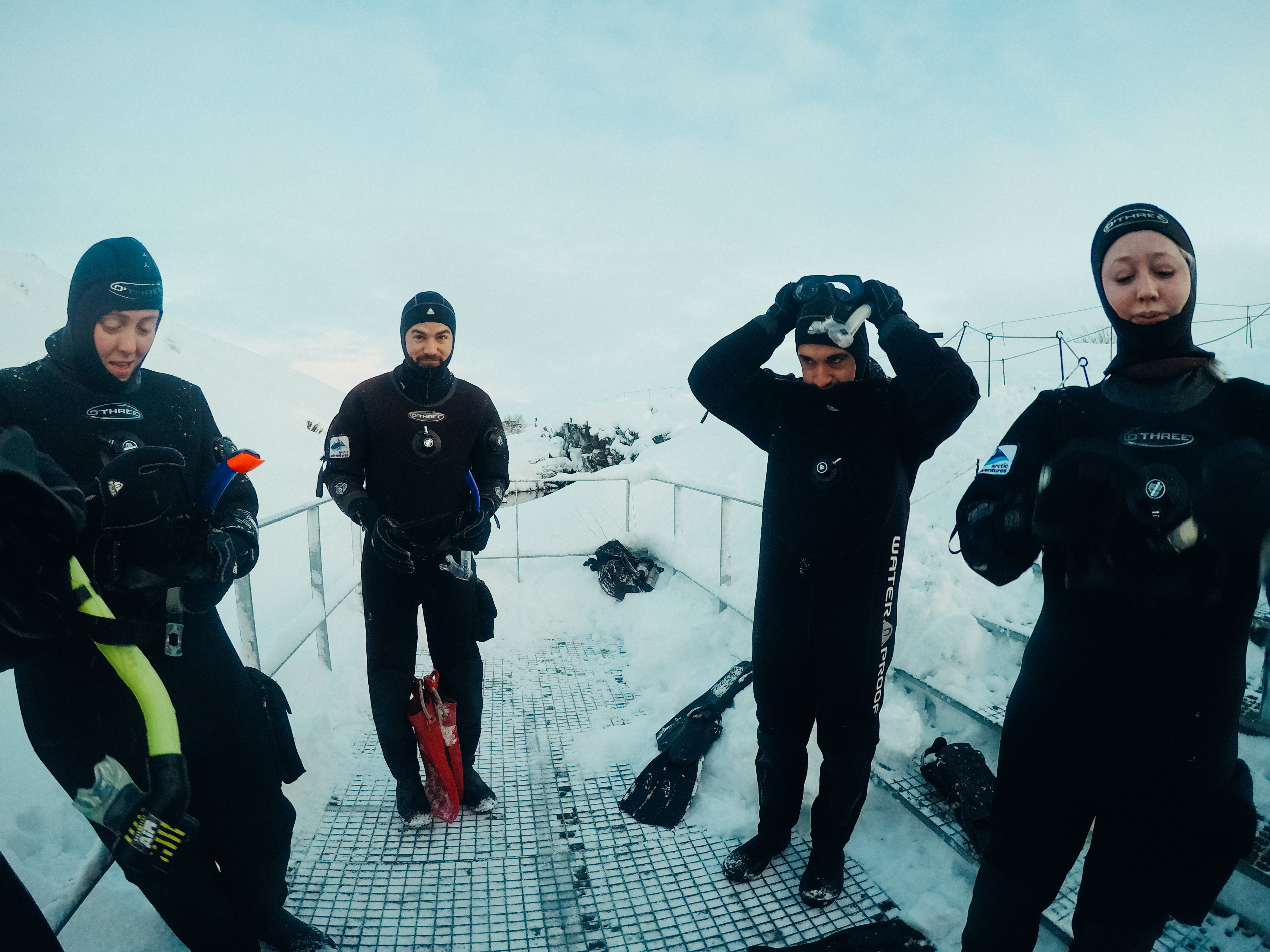 This experience was nuts. We booked our "dive" through Artic Adventures (same company we used for our hike) and arrived super early. The drive to the dive was probably the scariest hour of our lives. Iceland was dumping gorgeous white snow the night before and we rented a car with no four wheel drive. Thank goodness we grew up in Utah and Carson was familiar with driving in the snow. We definitely had some white knuckle moments and saw quite a few cars snowed in. Thankfully we made it safe n sound ready to swim! We had to put on our snorkel suits which was kind of hilarious considering how tight they are and walk a ways to the entrance point.
The water was so clear you could hear an audible "oooohh" from all of us once we went under. Not to mention the water tasted soooo good!
Looking back on these photos reminded us how incredible Iceland really is! We are anxious to get back during the warmer months to experience another side of this beautiful country!
I put together a quick video and you can see more of our adventure and snorkeling here:
Happy Traveling!