Sri Lanka was a beautiful experience for us and I think we would both agree that our favorite stop on our trip was Ella. Ella is the epitome of a back backers hub. Ella is tucked into the mountains and offers local food, beautiful hiking, and a plethora of local fauna making it a beautiful backdrop for any photo.
How much time do you need in Ella? If you like to take things slow you could easily spend a week (or more) but we spent three full days and it was perfect for us! There is plenty to do so let us walk you through it.
Getting to Ella
This can be done in multiple ways depending on which part of the country you are traveling from. We simply hired a driver from our previous location in Udawalawe. The cost was very affordable and super easy to organize through our hotel. Many travelers choose to take the train from Kandy to Ella but we decided to take the journey in reverse since it's often less crowded. So our journey concluded our stay in Ella but we will walk you through the journey in reverse.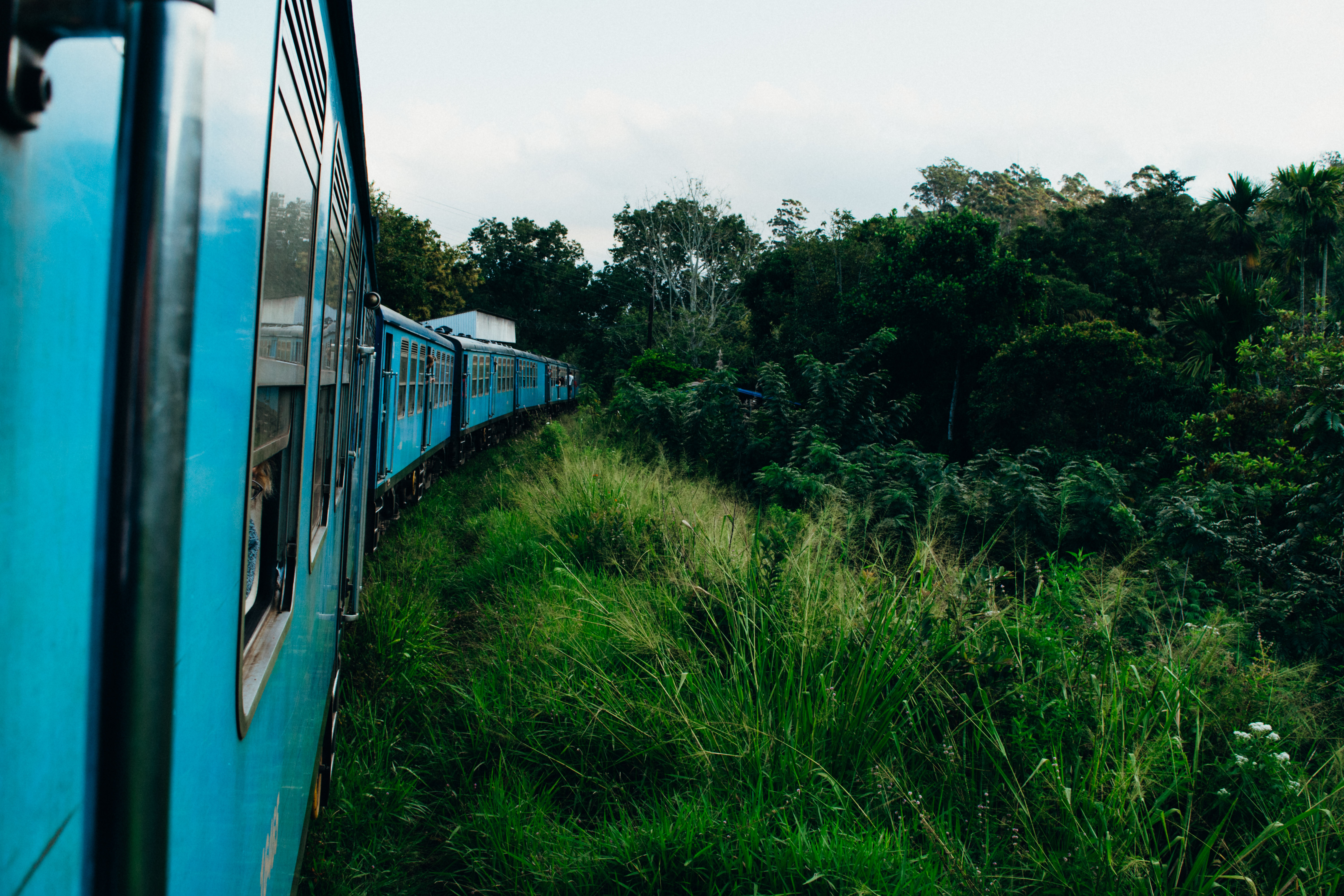 One of the MOST helpful post we read (honestly for most of our Sri Lanka research) was from The Common Wanderer. They go into a lot of incredible detail about stopping along the way and other really useful tips about taking the famous blue train. Be sure to read it!
First things first, you need to buy a ticket. Since we took the train from Ella to Kandy (remember you can take it the other way around) we needed to get a ticket. On the day we arrived in Ella we went to the train station to purchase a ticket. Unfortunately the day we wanted to leave was sold out so we had to book for the following day. One way to avoid this would to stop by a train station in Colombo when you fly in or any other larger city and purchase your tickets in advance. They can be booked online if you know your travel dates up to 30 days in advance. You can also book online via 12go.asia.
What kind of ticket do I need? There are a few options but we would recommend either the Second Class Reserved or Third Class Reserved tickets.
First Class: Air conditioned cabin with padded seats. This may sound lovely but we wouldn't reccomend it if you want to open your windows or peer out the doors. These tickets are usually purchased by tourists only so it isn't exactly an authentic experience. But…. if you are looking to just kick back and relax in private than this may be a good option for you! Carson was kind of miserable our whole train journey so this may have been a better option for us in hindsight.
Second Class Reserved: Allocated seating with a small price jump. Seats aren't as comfy as first class but with a little padding. These tend to sell out so try to get those tickets ahead of time.
Second Class Unreserved: Not too much more expensive than third class but the seats are unreserved so you may need to be a little agressive. Unreserved never sells out so you can always get one of these tickets.
Third Class Reserved: Allocated setting and a little cheaper than the second class ticket. You can open windows and peer out open doors. There isn't much of a difference between the two but you will get a more authentic experience in the third class ticket range.
Third Class Unreserved: The cheapest tickets available for the train and tends to be the most popular with locals too. The seating here is non-allocated wooden benches (it's basically a free for all!) so be prepared that at least some of your journey will involve standing.
This is one of, if not the most important tips: if you're coming from Kandy, sit on the right side of the train and if you're traveling from Ella back to Kandy; sit on the left. Also ask your ticket salesman where the train car is located on the train. Try to get in the middle if you can! It's tough to get those gorgeous shots at the very front or back of the train. You can be specific when purchasing your tickets at the station.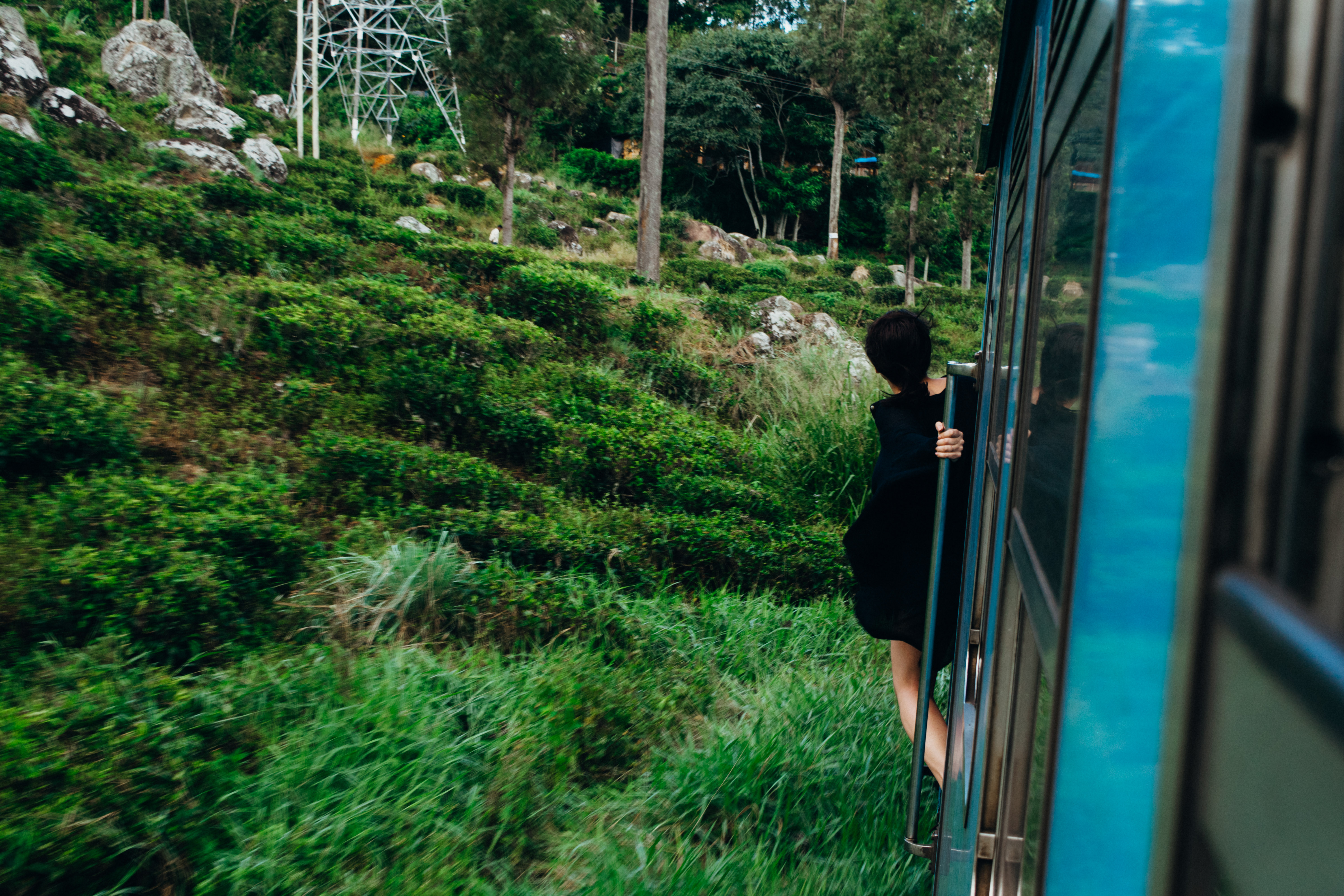 Nine Arch Bridge
Quite possibly the most famous location is Ella, The Nine Arch bridge is a massive structure set against lush jungle standing proudly in the hill country. It tends to get quite busy with locals and tourists though so we have some tips for you on how to avoid the masses. While doing our research we found this post from The Common Wander super helpful! We did a little "scope" out the day before with some added time to find our favorite photo spots. You can easily take a tuk tuk here with a little bit of hiking involved. It's about a 10 min drive from the center of Ella and should cost you about 300 LKR.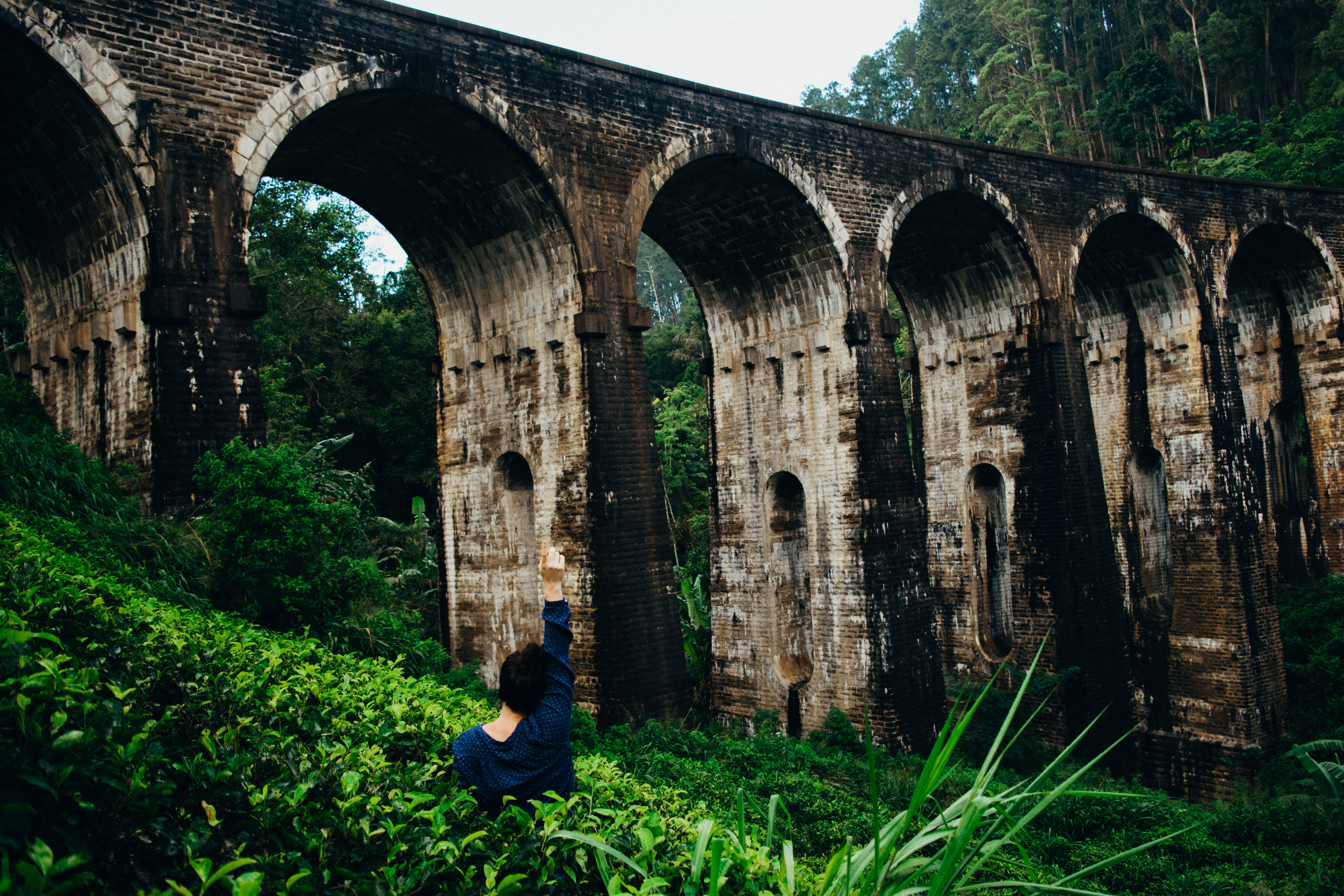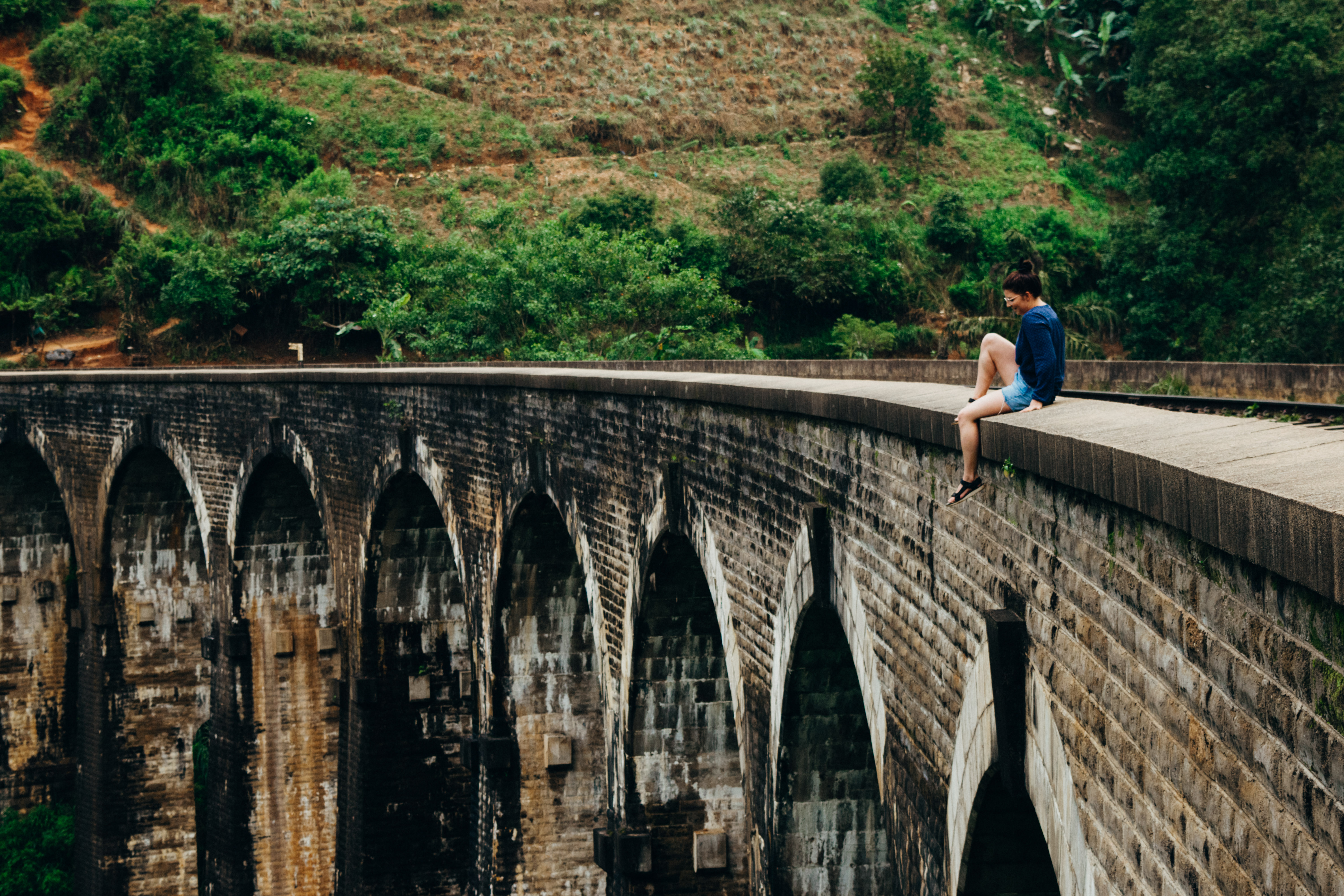 Wake up before the sun rises and get yourself a tuk tuk. I know it sounds early but we tried to get there before 6:30 if possible. The official train schedule was posted that the first blue train in was supposed to be in around 9:30 am but for some reason we got lucky with an earlier train rolling in around 6:45/7 am! The place was basically empty and we got some beautiful shots of the famous blue train! Our advice would be to check in at the train station in Ella and see if there is an updated train schedule.
Hiking in The Hill Country
There is no shortage of hiking available in Ella. But… if we are being totally honest we aren't the biggest of "hikers". So we settled on Little Adams peak since the hike isn't super strenuous but a great chance to be outdoors with some stunning views. If you are up for more hiking, we found this post from Atlas & Boots super helpful!
Take the Ella-Passara Road from town and turn right at Ella Flower Garden Resort. From here, it is well sign posted so just follow the way markers. The final 20 minutes are steep but otherwise it's an easy walk. Part of the path takes you through a local tea estate usually dotted with workers. You can also hire a tuk tuk from the center of town to take you to the entrance and hike the rest of the way. Bring some cash with you since the path will be spotted with locals selling fresh coconuts and fruits.
Explore Ella Town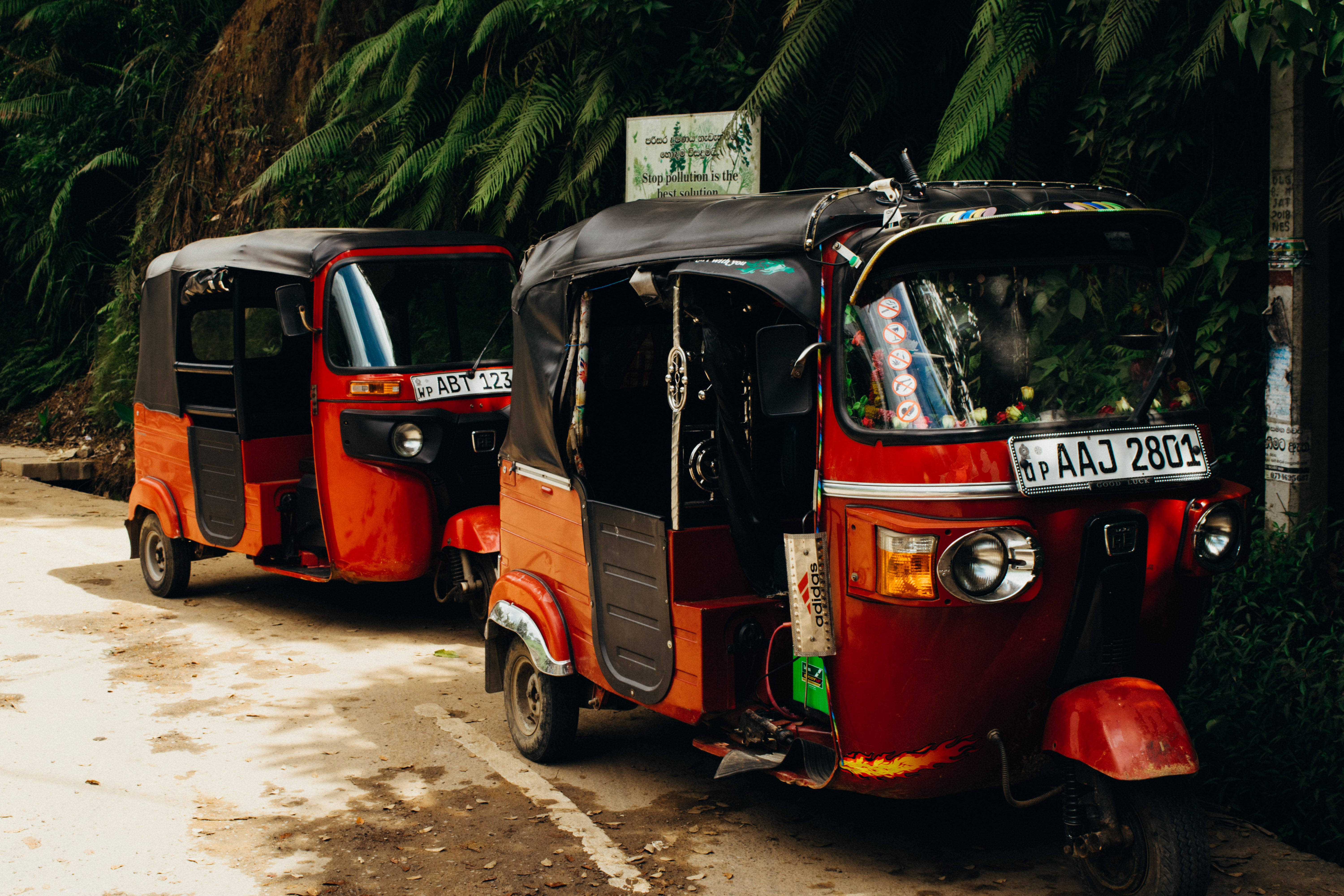 One of our favorite things to do when visiting a new place is to take some time to just wander and explore. Ella town is tiny and made up of two major streets and you could walk through it in a matter of an hour (or less). The main drag is dotted with local restaurants, shops, and a few more tourist hot spots. Our favorite place to eat was at the Matey Hut. It is literally a hut and only seats a handful of people, but the food was easily the BEST we had eaten in Sri Lanka. We ate here at least twice and tried to go a third time but the hut was closed. I would go back to Ella just to eat that food again. Don't miss it!
Ella isn't a big "nightlife" type of place so manage your expectations. There are a few spots that serve drinks but it's quite rare and frankly overpriced. We aren't much "nightlife" type of people so we'd suggest getting up early and enjoy Ella during day time hours and then catching some z's once it's late.
A few other favorites of ours you should check out:
Cafe Chill
The Barn
In Reincarnation
Ravana Falls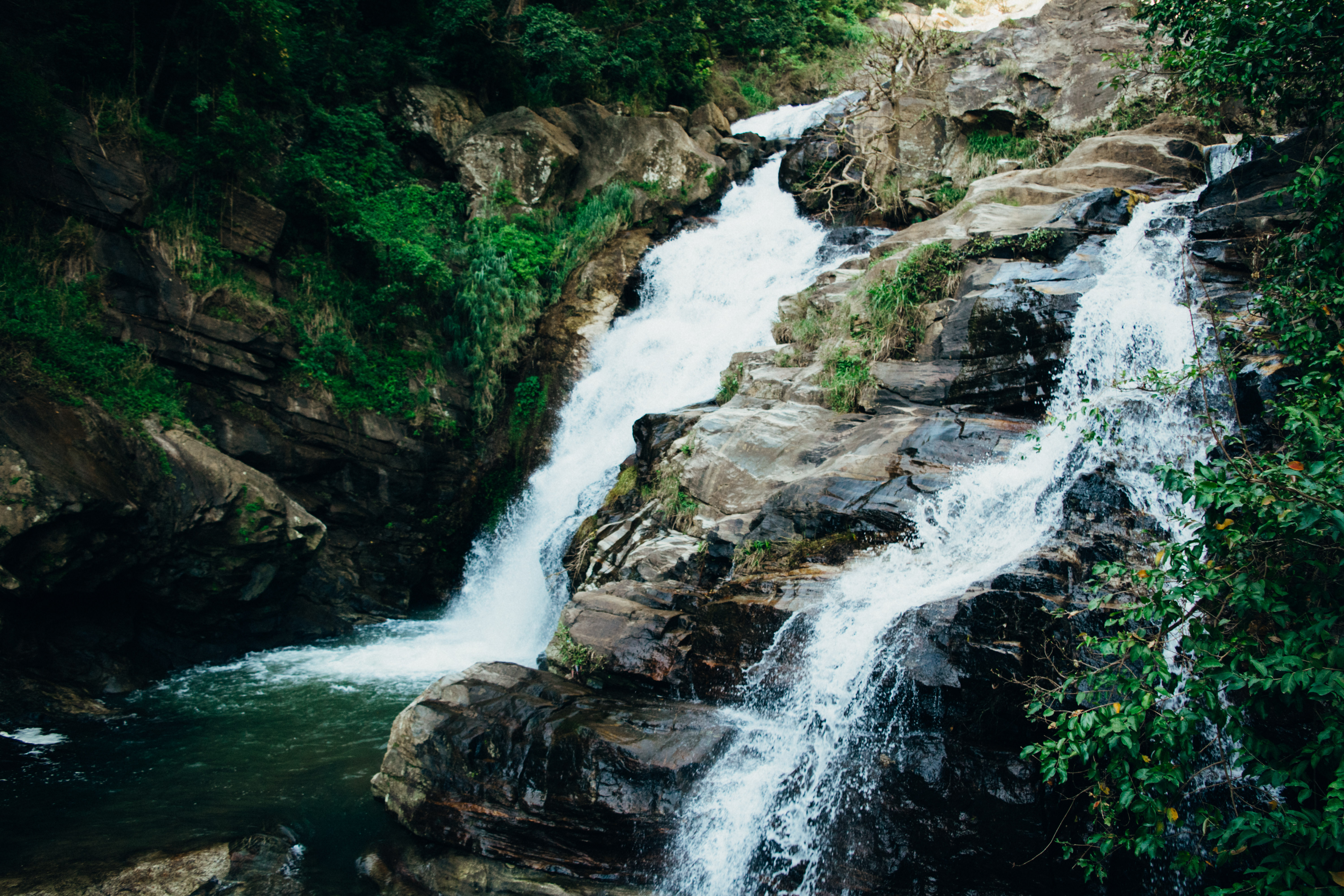 Hard to miss on your drive into Ella, the Ravana Falls are worth a short visit. It's unsafe to hike up the rocks so stand at the bottom and soak up the mist! We would recommend avoiding this spot in the afternoon when it tends to get busy with tour busses and guides. It's just outside Ella and fairly easy to get to via a hired tuk tuk and if your lucky, you may spot a monkey or two on your visit! We jumped out of our tuk tuk to snap a few photos and admire these cuties from a safe distance.
Looking for more to do in Ella?
Visit Diyaluma Falls (about an hour outside Ella)
Take a Sri lankan Cooking Class (Lanka Cooking Classes Ella)
Take a tour of a Tea Plantation Factory
If we could shout from the rooftops how much we loved Ella we would! The people are kind, the food is delish, and the scenery is INCREDIBLE. If you are planning a trip to Sri Lanka, do not miss at least a few days in Ella!